PAULINE EHLY
FOUR WINDS CREATIONS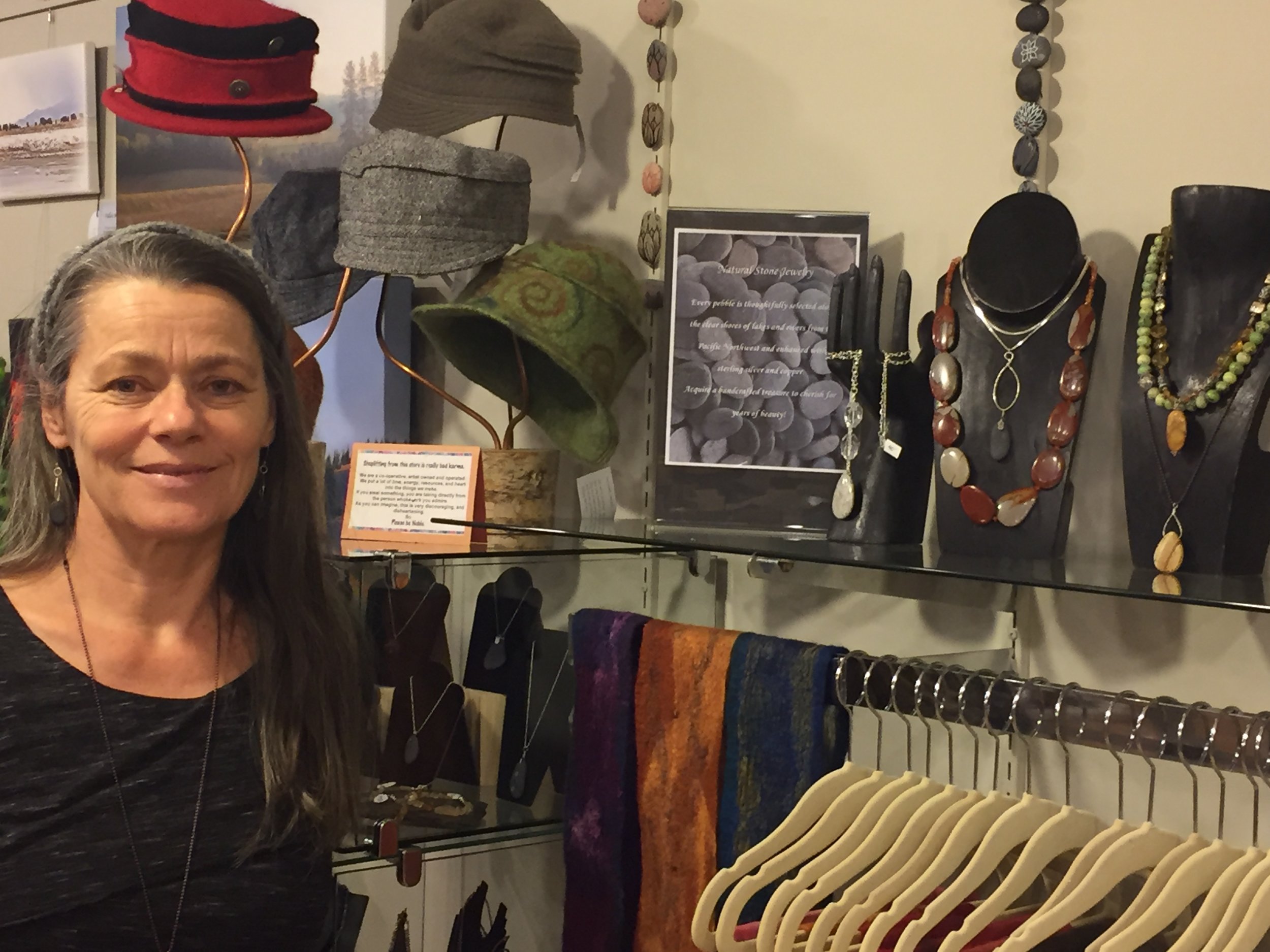 FOUR WINDS CREATIONS
I am primarily a self-taught artist. For many years I've had a passion for all thing's fiber, textiles, metals featuring rich color to create my Art.
I offer my clientele "one of a kind" wearable art, such as handmade felt items, jewelry accessories, eco-dyeing and encaustic wall hangings. Expect transformation in my designs as imagination and curiosity comes to life as it evolves in my studio. Art seems to have a life of its own as it sees a new horizon with each evolution.
The basalt rocks that are incorporated in my jewelry are carefully selected on my travels throughout the Northwest. Each stone has its own story and its individual personality springs to life in every piece when it is born in my studio. There's a lot to say for simplicity and what it contributes to my designs. With that said, I use careful selectivity and creativeness in my Art, making "one of a kind, locally handcrafted treasures".
Experience my Unique Designs and Original Fabric at Pottery Place Plus in Spokane, at special events in the Northwest and also at the Farmer's Market in Sandpoint, Idaho.
PAULINE EHLY
FOUR WINDS CREATIONS
mpaulineehly@gmail.com 208-290-8762